BRC Global Standard for Food Safety is an excellent reference for food businesses
The Global Standard for Food Safety from the BRC (British Retail Consortium) is a comprehensive manual which is recognised as offering some of the most rigorous and successful operational standards for the worldwide food sector. 
The manual was initially launched in 1998 and the seventh edition is currently available. Food retailers, manufacturers, hospitality outlets and experts in the food industry all contribute to this BRC manual to ensure it continues to remain relevant and provide all the information on the latest food safety measures required across the sector.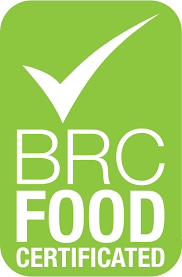 What's included in the BRC Global Standard for Food Safety?
This BRC publication is a popular food safety reference manual as it offers detailed coverage with regard to the controls needed to ensure the integrity, quality and legality of all food handled within manufacturing and retail food outlets. It is an essential reference book for leaders and managers across the food sector and also provides detailed information on staff training and required PPE.